Rinse, Dry, Bring Them By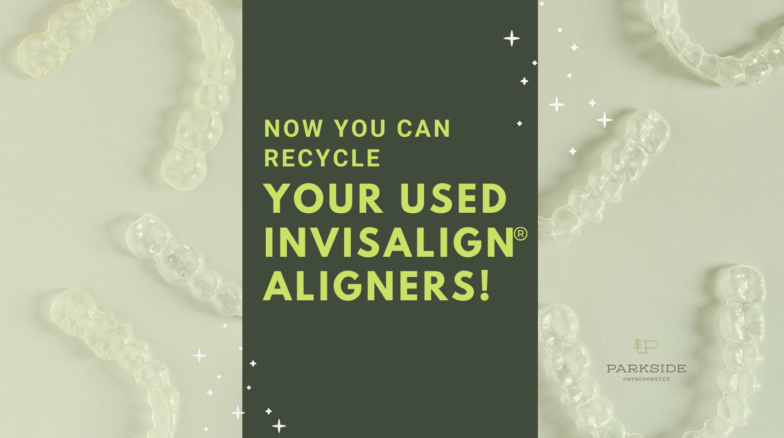 INVISALIGN RECYCLING PROGRAM
How to Properly Dispose of Invisalign Aligners
Invisalign® can do wonders for your teeth.  It can straighten them and help you achieve the kind of healthy, beautiful smile you've always wanted and if you've been worried about plastic waste, worry no more!
Many patients ask us what they should do with their used Invisalign aligners once they are done wearing them.  Here at Parkside Orthodontics, we are proud to be partnering with Invisalign and TerraCycle™ to offer our used aligner drop-off & recycling program for our patients in the Portland Metro area.
We love aligners and, like you, we don't want them to end up in a landfill.  Parkside Orthodontics patients, please bring your used plastic aligners and aligner bags to us for proper disposal!
Once collected, your trays are sent to TerraCycle.  Your Invisalign® aligners and plastic aligner bags will be sanitized, melted, and reformatted into hard plastic.  The raw material will then make its way to a manufacturing company.
Wondering if Invisalign treatment is right for you?
Call us at 503-236-3800 to schedule your complimentary consultation. Dr. Kuperstein & our team of highly trained Portland, Oregon orthodontic professionals are eager to answer any of your questions about Invisalign and our used aligner recycling program.