Big news!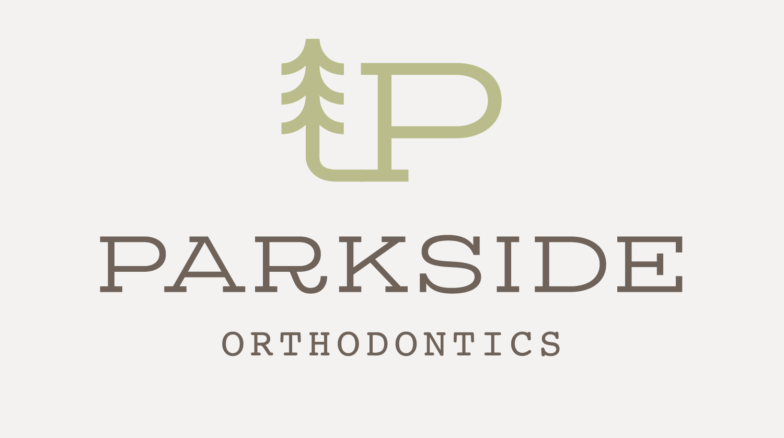 Big news! After over 15 years, we are excited to announce our new look! As our office continues to grow and evolve, we wanted to update our logo and brand to reflect those changes. We will always love our "happy tree family" logo, but we are so thrilled to reveal the new face of Parkside.
As you can see, we love our trees! The Parkside tree has been updated to a cleaner and more modern look. We feel this reflects the way we constantly strive to provide the most updated and modern treatment with a personal and gentle touch. As the Parkside tree grows upward, it demonstrates that we will continue to look for ways to improve every facet of what we do. While we are very proud of what we already do right now, we also embrace change when it helps our patients.
Growth.
A central theme of our brand.
But how have we grown?
– Growing our technology: Our advanced 3D imaging means more comfortable appointments, more accurate treatment and better fitting appliances. Plus, it is better for the environment because it generates much less waste and eliminates driving trips to and from our dental lab.
– Growing our digital communications: Our digital communication allows us to reach you in an efficient, convenient and private way. You can gather information and get your questions answered from the comfort of your home. Less paper = less waste too!
– Growing trees: Yes, you read that right. We are so proud to announce our partnership with One Tree Planted™, a non-profit organization that plants tree. We plant 1 tree in Oregon for every smile we help create!
– Growing beautiful, healthy smiles: Ok, that one isn't new….but that is our most important mission!
So what ISN'T new?
– People come first: You can feel the difference in our collaborative approach to your healthcare. We offer a low-pressure, informative environment where patients of all ages are listened to and included in their healthcare decisions.
– Board-Certified specialist care: Dr. Kuperstein is a Board-Certified specialist in Orthodontics with over 17 years of experience. Most orthodontists are not board-certified, but Dr. Kuperstein has gone the extra mile to demonstrate her knowledge and clinical skills.
– One location, one doctor: Parkside is the ONLY orthodontic office in the central eastside of Portland that has one location and one doctor. You always know where to find us, and the team is always the same. We feel this helps us focus on our community and provide the most consistent customer service and patient care.
– Healthy Smiles Made with Heart: It might be our "new" official motto, but we feel that this has always been part of who we are. Making healthy and beautiful smiles is near and dear to our hearts and we strive to provide the highest quality of treatment in the most caring way.
Thank you for continuing to grow with us!
Dr. Rebecca Kuperstein, DDS MPH MS